As the 2023 year arrives, what are the latest digital marketing trends likely to occur? In today's online world, digital marketing is an essential aspect of business growth!
Without implementing effective digital marketing, there is zero chance of business growth.
Many businesses have already mapped out their digital marketing plan, but have you added these latest trends? Without incorporating these latest trends, your business is not able to maximize its profit!
In this blog, I have curated some latest digital marketing trends so you can grow your business.
Let's take a look!
Main Reason Why People Acquiring Digital Marketing?
It is obvious why digital marketing should be acquired by businesses. Everyone uses the internet, as we are all aware, and it is widely available. According to statistics from April 2022, there are $5 billion internet users worldwide. This amount's penetration level is 63%.
This indicates that enterprises may use digital marketing to reach a global population of the half.
Why Should We Incorporate New Digital Marketing Strategies?
Why should we focus on the most recent digital marketing strategy when there are countless others available? We are well aware that growing demand drive changes in digital marketing. The previously successful marketing strategies are waning.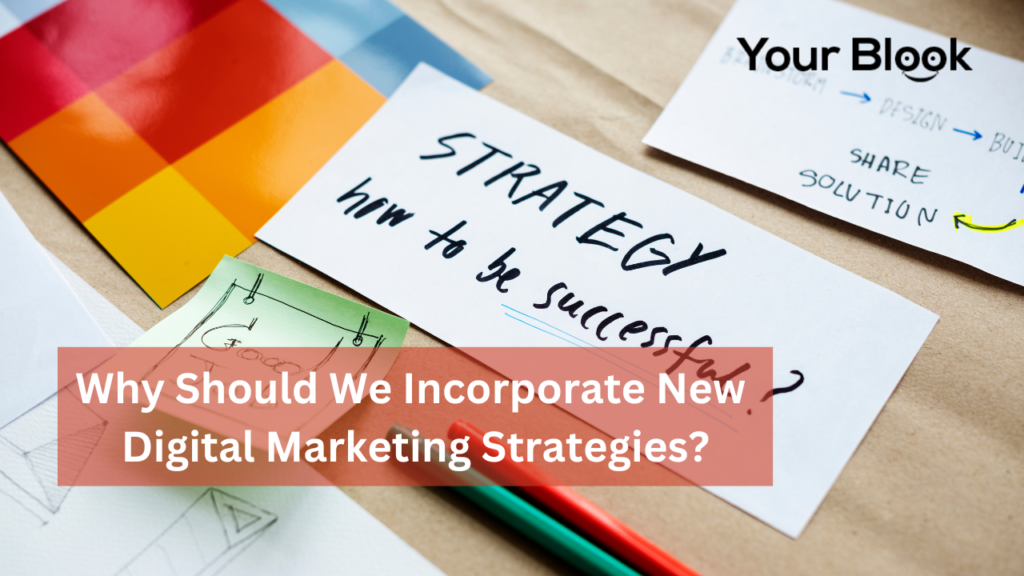 Newer strategies are starting to gain a lot of traction, such as influencer marketing and chatbots. Therefore, it's imperative for marketers to keep up with the newest developments in digital marketing strategies.
2023 Latest Digital Marketing to Incorporate into Your Plan
Influencer Marketing
These days, influencers are quite well-liked. A sizable group of people known as "Followers" trusts these people. Influencer marketing entails working with influencers to promote your company's name, goods, or services. The corporation will provide payment, free goods, special offers, or numerous other incentives in exchange.
The study found that 66% of Americans no longer trust brands as much as they once did. By altering their media consumption habits and subscribing to ad-free streaming services, 74% of individuals are able to skip ads. In this circumstance, how will the brand communicate with its target market and foster trust?
Influencers are the right response! More people—63%—trust influencer recommendations than company advertisements.
Affordable end-to-end solutions are offered through influencer marketing. Influencer discovery, campaign and relationship management, and ROI assessment and analytics are just a few of the sub-modules included in this approach. Putting this idea into practice will undoubtedly help your company.
Multi-Platform Content Strategy
Each brand must increase its visibility. Businesses must make sure they are present on all popular platforms used by their target market. Additionally, establish a presence on the channels that receive a lot of traffic from your rivals. It will improve the business's SEO!
Multi-prolonged from one channel feeds content from another channel. They will have several ways to talk to clients and learn more about them. To portray a consistent brand identity, try to regulate your physical and online content.
Voice or Visual Search
Both voice and search queries that have a big impact can be handled by your company. With the launch of Google Assistant for voice searches, users may now search using photos in visual search. Each and every brand that is forward-thinking must adopt the fad.
Customers who love voice searches get a hands-free experience. Customers can use voice commands to search, thanks to this capability.
Chatbot Marketing
Computer-based programs that mimic human behaviour are known as chatbots. Chatbots offer always-on, on-demand service that enhances the client experience. They quickly and individually respond to consumer inquiries, improving user experience.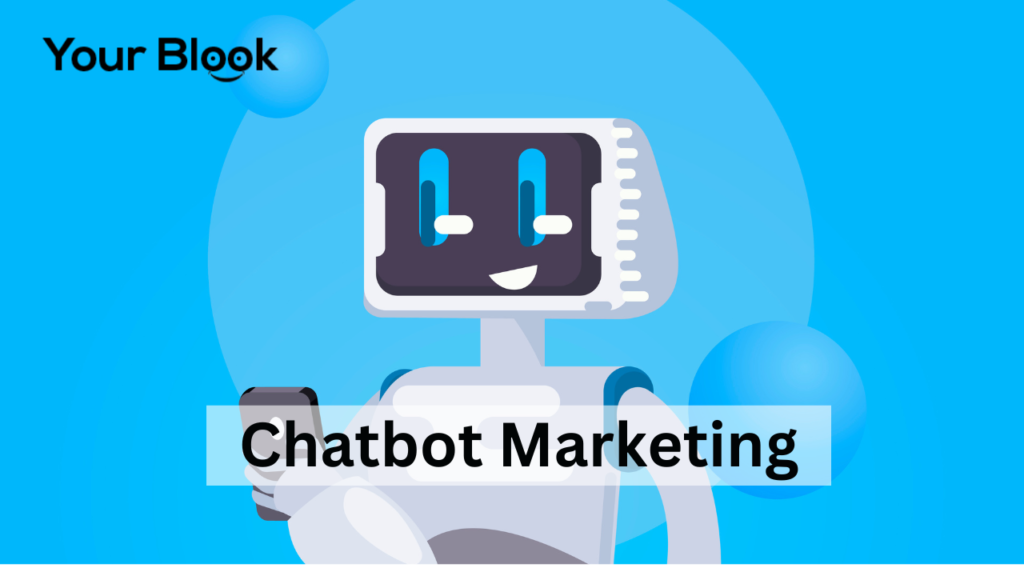 Because these bots include speech and face recognition features, users may interact with them without typing a single word. The sales and marketing team can use this to acquire insightful information about customers and pre-qualify leads.
A single bot can additionally manage the job of numerous sales reps. Because of this, 57% of companies spend money on conversational bots.
Mobile Marketing
For rising business success, mobile-first marketing is essential. According to statistics, 67% of companies have already incorporated mobile-first marketing into their marketing strategy. Due to the dependence of consumers on their mobile devices, marketing is now a top issue for businesses.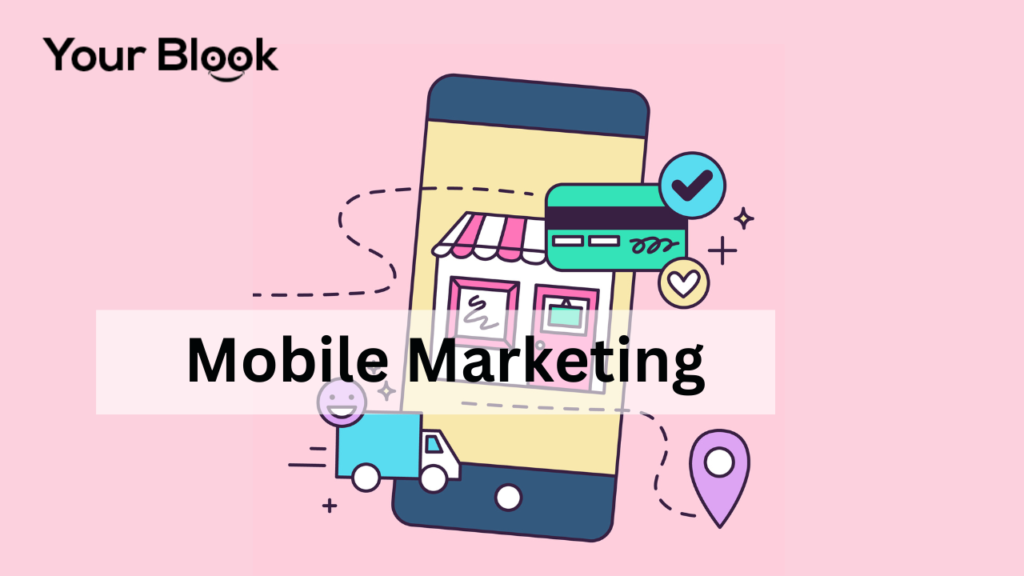 Every customer anticipates a smooth experience from brands across various devices. According to the 2019 Google survey, the following reasons are given for why companies or marketers invest in mobile-first marketing:
Search engines are where 60% of smartphone users make direct commercial contacts.
59% of the brands offer a mobile shopping experience.
58% of consumers adore businesses that keep track of their previous internet activity.
Businesses have started investing in mobile-first marketing due to rising customer demands and changing consumer behaviour. This will enable them to provide their clients with prompt and attentive service.
Marketing Automation
Marketing automation offers a number of advantages. Simply put, automating repetitious jobs enables machines to take over for people in these situations. It involves a variety of marketing operations, including using AI chatbots to respond to customer questions and email website visitors.
By modifying this marketing for sales lead generation, businesses can increase the productivity of their sales team. There are numerous solutions available that provide customers with discount coupons close to the conversion. By making offers based on their prior behaviour, they can retarget their lost website visitors.
However, there are lots of scheduling tools available that are beneficial in a variety of ways. Your regular duties, including sending emails, allocating assignments to coworkers, and scheduling social media posts, can be handled by the scheduling software.
Conclusion
We are all aware that the world of marketing is constantly changing. Thus, it's essential for businesses to be informed of the newest and most popular trends. Businesses will benefit from being able to stay one step ahead of rivals. The above digital marketing techniques need probably be effective in 2023.