Keyword Research Tools: Every SEO expert knows the importance of high-volume keywords. SEO keywords are one of the most critical factors for SERPs. Suppose you are new to blogging or developing your old blog. In that case, keyword research is necessary for every blog or website to rank higher in search engines.
High-volume keywords are the most effective ways to lure organic traffic to your blog or website. With search engines constantly improving, every SEO expert must use the right tools to create content, especially keywords. This composition will look at the best keyword research tools for SEO experts in 2023.
Keyword Research Tools for SEO Experts 2023
If you are an SEO expert, you need more advanced tools for researching and analyzing keywords for your content. Below are some of the best keyword research tools to try in 2023.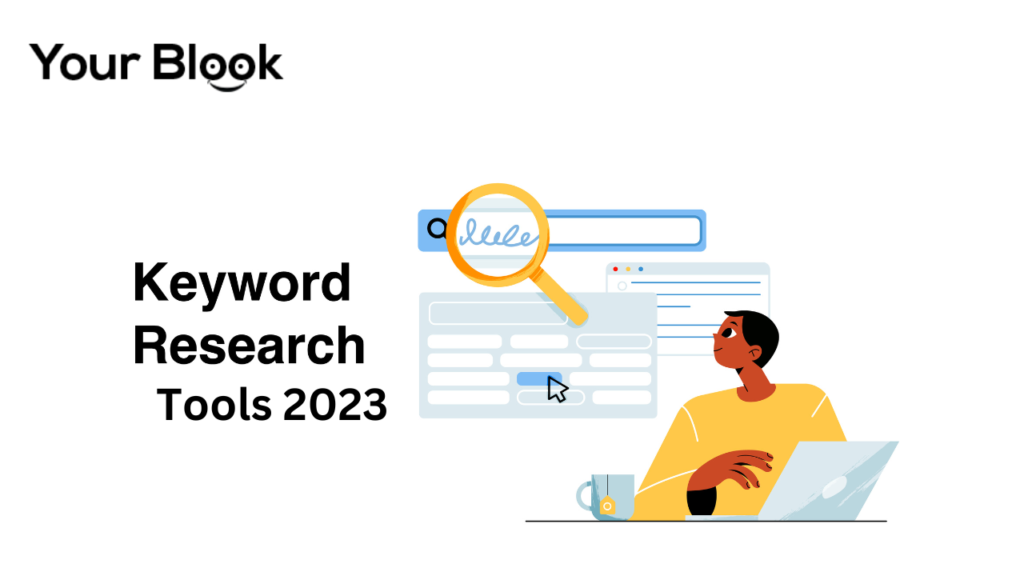 SE Ranking
SE Ranking is a practical all-in-one SEO tool for content writers and SEO experts. This tool offers a wide variety of features when it comes to keyword research. The tool provides search volume information, keyword gap analysis, and position tracking feature.
The main focal point of SE ranking is competitor analysis. It gives detailed reports that come with different for organic and paid searches. And accompanies competitors' visualization.
WebCEO
Next up on the list, we have WebCEO. It is a highly advanced tool that has an in-built keyword suggestion feature. With the help of these features, SEO experts can find content ideas within seconds.
The tool offers many other features, such as global monthly searches, average CPC, KEI, metrics, and bid competition. The tools also provide specific keywords depending on the location and region of the users.
Semrush
Semrush is one of the most widely used and highly accurate keyword research tools for SEO. The tool incorporates features that assist with researching keywords, SEO optimization, content marketing, managing social media, site audit, and much more.
The tool offers advanced data on keywords and makes it easy to access SERPs features. The best part is the WordPress all-in-one SEO plugin for searching additional keywords.
GetKeywords
GetKeywords is one of the best keyword research tools for local SEO. It upholds keyword metrics for various locations by filtering search results into countries, states, and cities. Additionally, GetKeywords provides real-time data compared to other stored data tools.
The free version has the feature of unlimited searches, whereas the premium version has advanced features such as competitor keywords and SEO difficulty.
SEO Powersuite
SEO Powersuite is a tool that offers complete SEO features. The tool incorporates all that you want to enhance when it comes to SEO. The tool provides basic keyword research, mobile-friendly optimization, social media, and more.
It also offers SEO audits, rank tracking, reports, cloud storage, link management, and backlink past data. There are three versions of the tool for users. The free, professional, and enterprise versions. The free version has no access to advanced features. Users can only use them in the professional or enterprise version.
KW Finder
KWFinder is a tool known for conveying the best keywords and tools for analysis. The KWFinder tool makes it simple to track down keywords with low SEO difficulty alongside a pack of valuable features. The tool offers an easy-to-navigate feature. Keywords can be found in any language.
There is option of selecting from different high-volume keywords. Keywords Statistics and SERPs overview is also provided. There are three other subscription options to choose from, i.e., the primary, premium, and agency.
Ahrefs Keywords Explorer
Ahrefs is one of the most incredible keyword research tools for SEO experts. The tool has the feature keyword reports. It also on click information to show click metrics. The features that make Ahrefs Keywords Explorer stand out are the keyword difficulty score, support in more than 171 countries, click metrics, and SERP overview. The tool offers four different subscription plans with additional features except for the free version.
Google Keyword Planner
Google Keyword Planner is another tool used for keyword research. This tool offers all the essential features. The functionality might be a downfall, but it still provided precise keyword data. The data provided by the tool comes directly from Google itself. The results it gives work well with AdSense monetization.
It is best suitable for business websites. The tools also offer precise search volume. The best part is it is entirely free to use and does not have subscription plans. The results might be different from the level of other advanced tools mentioned above in the list, but it is still helpful, and it is entirely free to use.
Closure
Utilizing a keyword research tool comes with its own benefits. The above-mentioned are some of the market's widely used keyword research tools. It is essential to know your spending budget to track down the one that works for you. After that, decide the primary goal of your SEO strategy. Once you figure that out then you can choose the one that suits your needs.