New to PPC Marketing? Don't worry; this guide will help you out!
PPC stand for Pay-Per-Click, which has become increasingly popular among marketers. It is being seen as having equal importance as SEO.
If you're starting a new business or have an existing business, PPC marketing can help you grow sales and drive revenue. But it can be daunting if you've never dealt with PPC campaigns before!
You'll have to learn about new advertising networks, master the definitions of new terminology, and suffer through the growing pains of optimizing an ad strategy through trial and error.
Let's start with the basics!
What is PPC Marketing?
Pay Per Click, or PPC is an online advertising model in which businesses pay each time a user clicks on one of their ads. There are different types of PPC ads—some offer discounts to customers, while others simply promote certain products. The most common PPC type is paid search ads.
When people use Google to search for commercial information like local heating engineers, they find advertisements that appear higher up on the ranking page. Businesses then pay a fee for each click made by customers who find their ad through Google's search engine.
Types of PPC Ads You Should Know Before Starting
There are many types of PPC Ads that you should know before running a campaign. You can select the campaign as per your business requirements. Below we are mentioning some:
Search Ads
When you search on Google, Bing, or Yahoo, the top results are advertisements shown to you based on the keywords you used in your search, also known as "search terms." These are typically formatted as text ads that appear when users start typing a keyword into their browsers.
Display Ads
When you see graphic ads for products or services you have previously viewed on websites, the ads will appear based on your previous website visits using a process called "retargeting."
Social Media Ads
When you see sponsored posts on Facebook, LinkedIn, Twitter, Instagram and more embedded into your feed for pages you may not follow yet.
Sponsored Product Listings
Click-to-purchase ads are similar to search results ads, but they're specifically formatted as such on shopping-related searches using platforms such as Google Shopping or Amazon PPC.
Best and Popular PPC Tools Used by Businesses
For PPC success, you need the support of PPC tools that can help you research, analyze, and optimize your PPC strategy. Here are some popular tools to consider: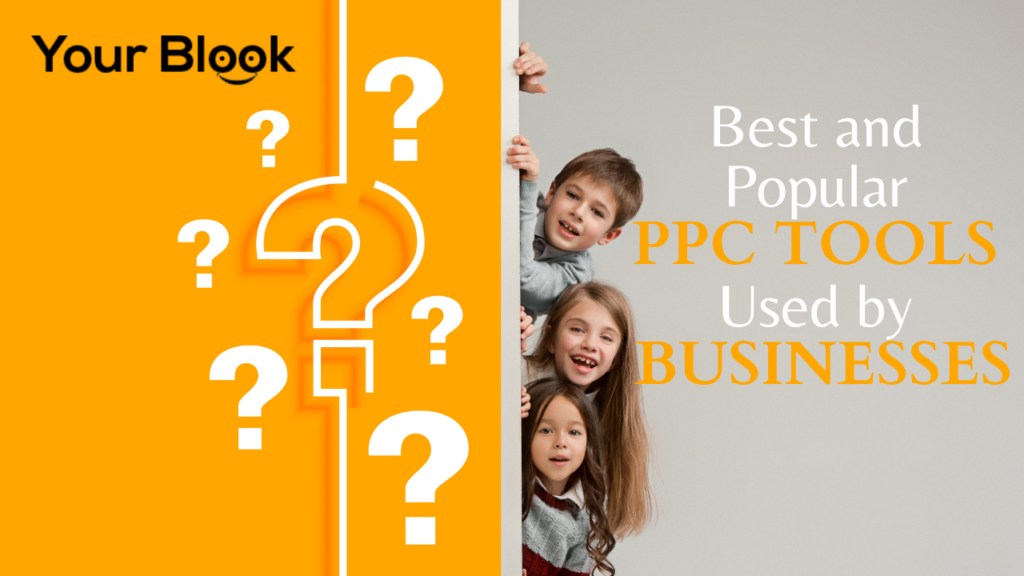 Google Analytics
Once you start PPC campaigns, this tool shows you the performance of your landing pages. It's a part of the Google suite, so your data will be clean, and you'll have easy integration with your ads and website performance.
SEMrush
This tool can help you analyze your competitors' PPC strategies and marketing-related organic search performance. Use it to research keywords, calculate quality scores, and build a successful PPC strategy from the start.
Google Ads Keyword Planner
This tool helps you estimate the success of certain keywords based on Google Ads performance data. You can use it to research the potential PPC bid prices, click rates, and total PPC traffic for campaigns you end up launching on Google Ads.
Simple Steps to Start PPC Marketing
This beginner's guide mentions some simple steps to start a PPC ad. We'll start with Google Ads, the most popular PPC advertising platform!
First, sign up for a Google account
Second, get started with Google ads
Third, fill out the rest of the form
Fourth, submit your form
Finally, start your PPC ad
Conclusion
Remember, no matter which route you take, keeping your eye on the ball with PPC campaigns is essential.
If you want to ask anything, feel free to leave your query or question in the comment box!