A little awkward? But it is true that Email marketing grow your business!
Email marketing consider as one of the oldest strategies. But it is a fact that it still remains popular over the years. This is one of the easiest and effective ways to connect with your potential leads. As a result, it will grow your business effectively!
But how it all started?
The first marketing email was sent in 1978, and it resulted in $13 million in sales. Today, email is still one of the most used marketing channels, even though it isn't as shiny as newer channels like messaging or social media.
But email is an effective way to build an owned audience and get results. Email marketing is known as a valuable marketing tool by more than 70 percent of global marketers. According to email marketing statistics, marketers claim that for every dollar spent, they can expect to see a return on investment as high as $44.
What is Email Marketing?
Email marketing can be a cost-effective digital marketing strategy for sending emails to your existing customers and prospects. When implemented correctly, it can convert one-time buyers into repeat customers and get prospects to make their first purchase.
Today we are going to talk about email marketing, its popularity, and the importance of this channel as a business advertising channel. You will learn about email marketing in this blog!
Why is email marketing an Effective Approach?
By 2023, it's will expect that there will be more than 4 billion email users worldwide. To put this in perspective, it is anticipate that by 2023, Instagram will only have 1.2 billion users. Therefore, it is obvious that despite the growth of social media, email is still one of the most popular communication methods.
Briefly stated, email is a direct, economical method of connecting with your leads and, more importantly, nurturing them. Here are two arguments that will persuade you to invest in this if you're still not entirely sure.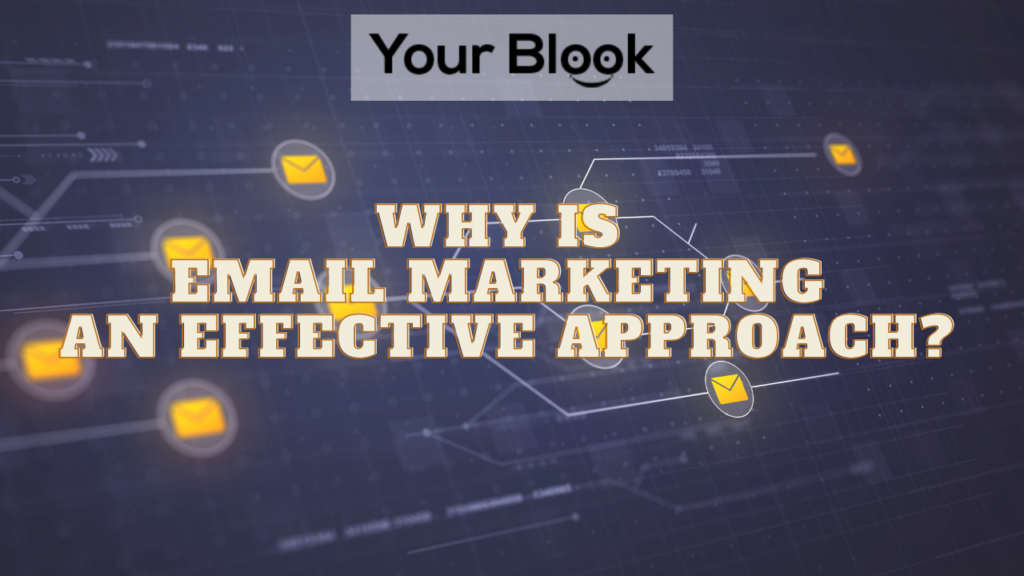 Get Control Who You Target
The most direct type of marketing, which provides you with a lot of control over who you send your marketing emails. These consumers are already interested in your brand since they decide to sign up for your newsletters. Because of this, it allows you only to target qualified leads.
Additionally, you are the owner of your subscription list. Therefore, you have a lot less control over your leads when you solely use social media. For instance, your account is suspend if you're find as guilty of abusing trends on a social networking site like Instagram or Twitter, which would prevent you from seeing all those leads.
However, you'll always have access to your subscriber list if you use this. Yes, it's true that some subscribers will sometimes unsubscribe (just like fans will occasionally stop following you on social media), and your emails may get mark as spam, but as long as you adhere to the fundamentals, email deliverability and unsubscribe rates shouldn't be a problem.
Email marketing has a far higher ROI than most other types of marketing. According to a Google Economic Impact Report, a firm only generates an average of $2 in income for every $1 they spend on Google Ads. While SEO ($22.24) is 10 times more expensive than Google Ads, it still falls short of email, which returns more than $40 for every dollar invested in it.
This is partly because you send emails to those who have already signed up to receive them. In addition, because they are already engage in your brand and its offers, these customers are simpler to convert.
When to Use Email Marketing for Your Business?
There are many different ways to use email marketing. However, some of the most common methods include the following:
Create connections by being individualized in your interaction.
Increase brand recognition by keeping your organization and your services in mind for the time when your prospects are prepared to interact.
Amplify your message by sharing relevant blog posts or other helpful resources with your prospects via email.
To create leads, persuade readers to divulge their personal data in exchange for something of value to them.
Promote your goods and services by marketing them.
Delight your audience with material that will enable them to achieve their objectives.
Benefits of Using Email Marketing
Email is the ideal channel for connecting with your consumers because there are more than 4 billion users globally.
By 2020, an email will return $36 for every $1 invested.
Email marketing is ranked among the top 3 marketing channels by 79% of marketers.
On forms, email visitors have the highest conversion rates.
You own the channel; therefore, that's possibly the best justification for doing email marketing. No external force can affect how, when, or why you communicate with your subscribers outside of compliance laws.
Build an Effective Email Marketing Strategy
We outline five steps for creating an effective marketing strategy. Let's take a look!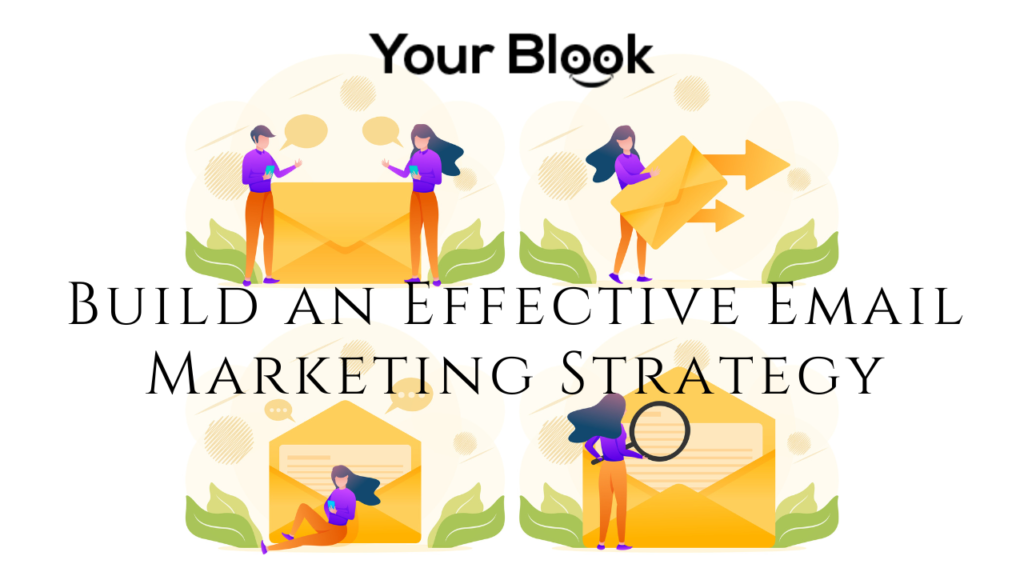 Define your audience
Establish your goals
Create your email lists
Choose an appropriate email campaign type
Make a schedule
Measure your results
Conclusion
We hope this article has taught you more about email marketing and how to design a successful campaign.
If you want to ask anything, feel free to leave your query or question in the comment box!